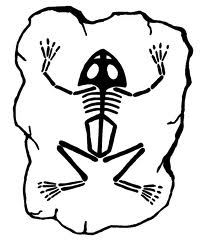 Independientemente que sea el record guiness en cuanto al tamaño se trata de un pterosaurio muy pequeño, que es el grupo hermano de los Ornithocheiroidea, donde derivan pterosaurios muy grandes. Una vez más hay pruebas que los grandes vertebrados tienen su origen en formas diminutas y se produce a lo largo de la línea evolutivo un gigantismo.
Carece de dientes en sus mandíbulas. Presenta unas falanges curvadas en los pies como no la tiene ningún otro pterosaurio. Este carácter parece indicar un hábito arbóreo, por eso las reconstrucciones que se tiene de este animal suele representarse agarrado a un árbol, de manera similar como lo podrían hacer las arcillas voladoras. A diferencia de estos mamíferos, Nemicolopterus se alimentaría de pequeños insectos que cazaría entre las ramas de los árboles.
La referencia completa:
Wang, X., Kellner, A.W.A., Zhou, Z., Campos, D.A. 2009. Discovery of a rare arboreal forest-dwelling flying reptile (Pterosauria, Pterodactyloidea) from China. Proceedings of the Natural Academy of Sciences of the United States of America, 105, 6, 1983-1987.
LUGAR China
Hay más noticias