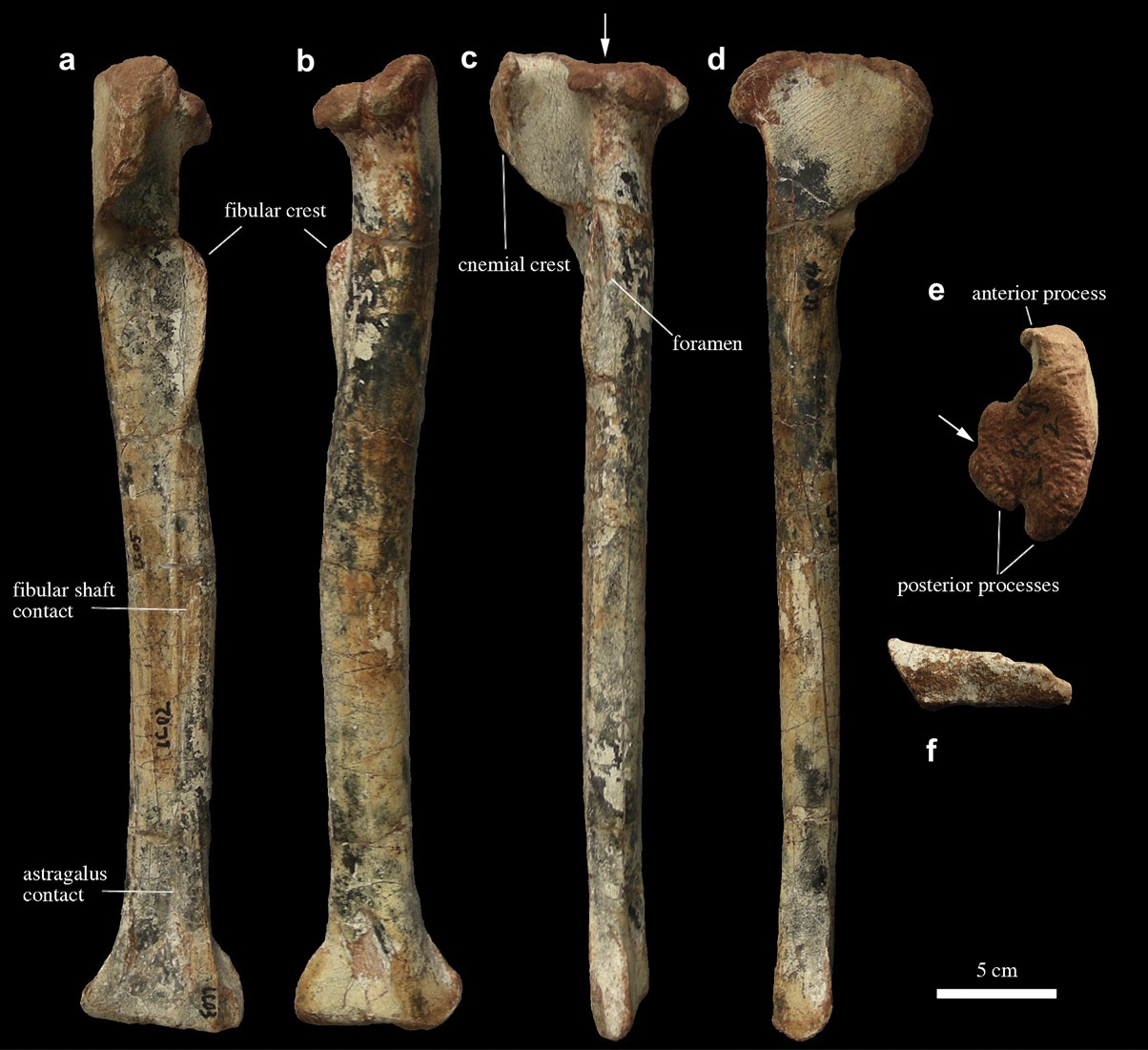 Qiupalong
es el primer ornitomimido asiático encontrado fuera del desierto del Gobi (Mongolia). Se han encontrado restos del miembro posterior y de la cadera de un único ejemplar. En el dibujo se pueden ver la tibia recuperado de este dinosaurio. El estudio filogenético que presentan Xu y colaboradores permite relacionar a Qiulang con
Struthiomimus
y
Ornithomimus
, dos ornitomimidos del Cretácico Superior de Norteamérica. Es por tanto una evidencia más que al final del Cretácico Asia y Norteamérica estaban unidas por un puente intercontinental que permitía la dispersión de los vertebrados continentales entre ambos continentes.
Los ornitomimidos están presentes en el Cretácico Inferior de España. Se trata de un pequeño ejemplar con una conservación excepcional, recuperado en el yacimiento de Las Hoyas (Cuenca) y José Luis Sanz y colaboradores describieron con el nombre de
Pelecanimimus.
Xu, L., Kobayashi, Y., Lu, J., L., Y.-n., Liu, Y., Tanaka, K., Zhang, X., Jia, X., Zhang, J. 2011. A new ornithomimid dinosaur with North American affinities from the Late Cretaceou Qiupa Formation in Henan Province of China. Cretaceous Research, 32, 213-222.
LUGAR
Hay más noticias