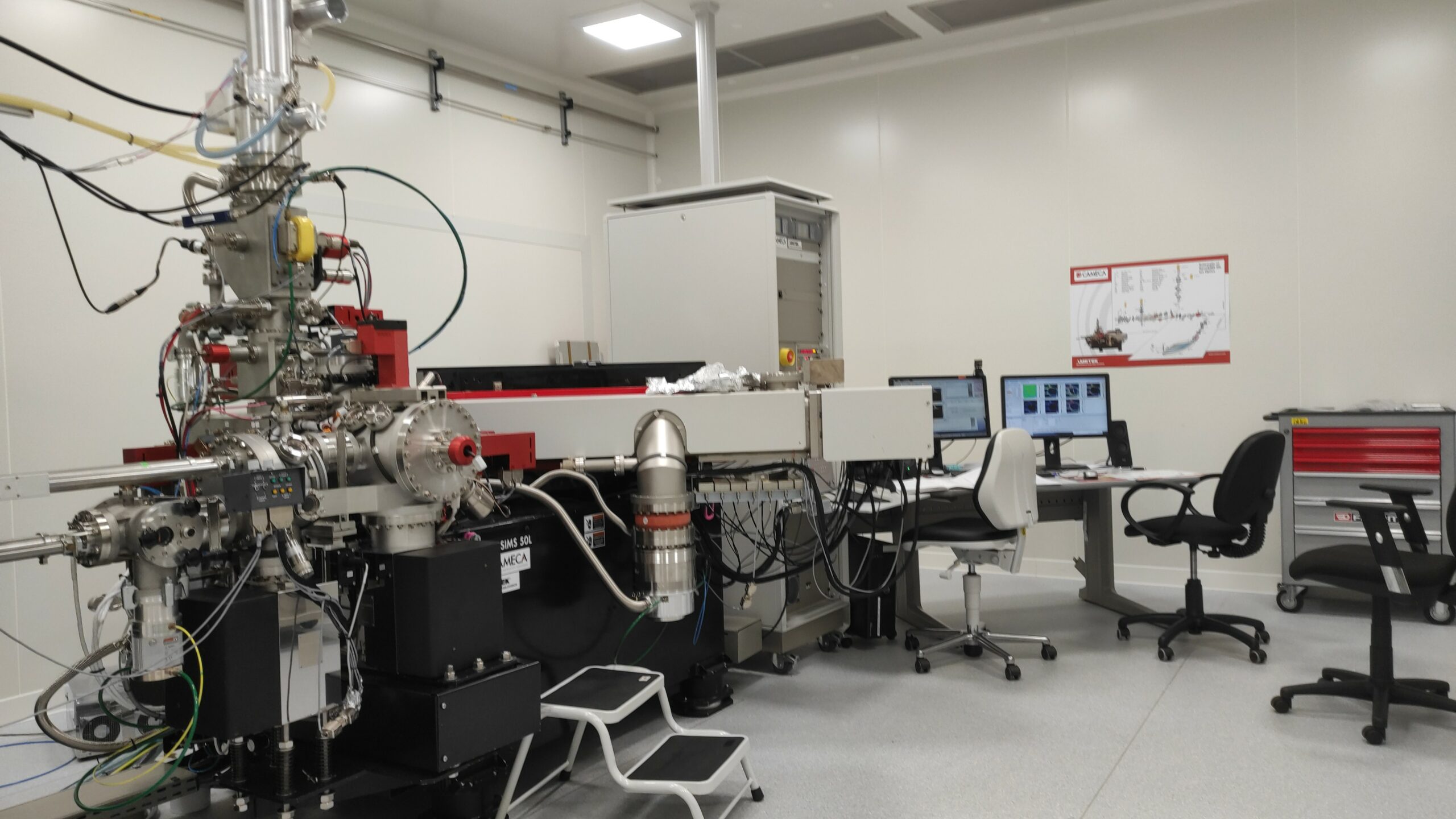 Nuestros mineralólogos de aragosaurus, liderados por Elisa Laíta, han publicado un trabajo en la revista Chemical Geology.
Los minerales de la arcilla que se formaron durante la génesis de los suelos del pasado
(paleosuelos) son excelentes indicadores paleoclimáticos, ya que cristalizaron en equilibrio
isotópico con el medio ambiente. Sin embargo, el pequeño tamaño de estos minerales hace
que muchas veces sea difícil separar su señal isotópica de la del resto de minerales que forman
el paleosuelo. El uso de un NanoSIMS (Nanoscale secondary ion mass spectrometry) nos ha
permitido resolver este problema. Gracias a la resolución espacial de esta técnica, hemos
podido analizar de manera separada la composición isotópica (oxígeno e hidrógeno) de
minerales de la arcilla en paleosuelos del Cretácico Inferior (Barremiense inferior) del NE de la
Península Ibérica. Los resultados muestran que durante este periodo el clima pasó de ser
cálido y húmedo a más frío y seco.
La referencia del trabajo es:
Laita, E., Subirana, M. A., Schaumlöffel, D., Yuste, A., & Bauluz, B. (2022). NanoSIMS as an analytical tool for measuring oxygen and hydrogen isotopes in clay minerals from palaeosols: Analytical procedure and preliminary results. Chemical Geology, 121213.
Hay más noticias