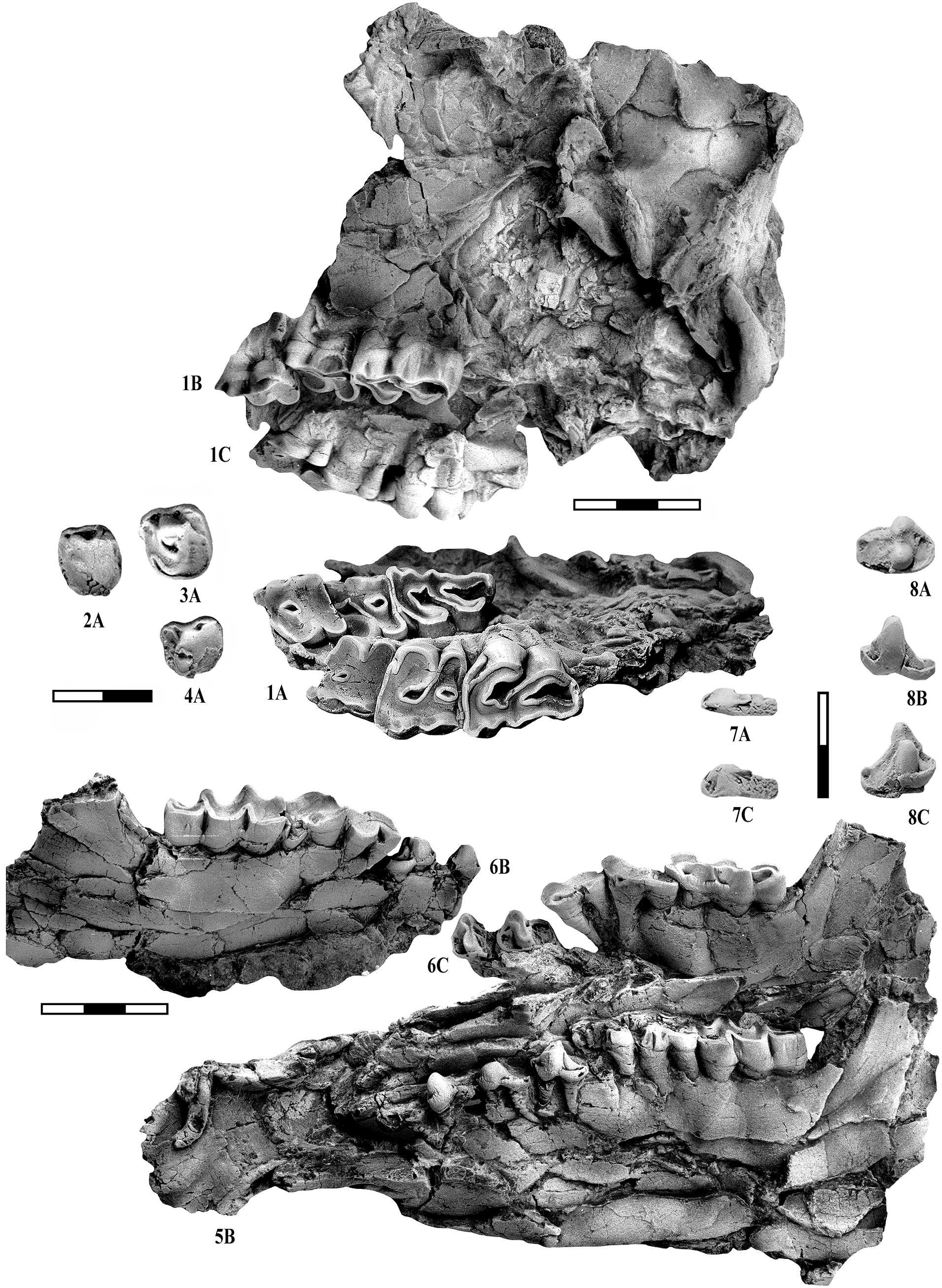 En la fotografía se puede ver la fotografía de un cráneo aplastado Iberolophus arabensis de Zambrana. El estudio de los mamíferos de este yacimiento del final del Eoceno de Alava es uno de los objetivos que lleva desarrollando Ainara desde hace casi 10 años. Esto le ha permitido recuperar ejemplares tan completo como este cráneo. Aunque aplastado se pueden observar los caracteres anatómicos.
La Península ibérica desde hace muchos millones de años ha sido un lugar excepcional para estudiar los vertebrados, ya que bien ha sido zona de paso entre Laurasia y Gondwana, o bien como en este caso ha sido un lugar donde se producen nuevas y singulares especies. En términos biológicos se habla de endemismos cuando los factores geográficos producen un aislamiento y un grupo determinado de animales (en este caso ancestros de los caballos) evolucionan en nuevos taxones. Al final del Eoceno, la Península Ibérica estaba separada del resto de lo que hoy conocemos Europa y se favoreció la aparición de una fauna singular de mamíferos roedores, artiodactilos, perisodáctilos, primates. Uno de ellos es precisamente el pequeño "caballito" Iberolophus
La referencia completa es: Badiola, A. & Cuesta, M. A. 2008. New endemic Eocene equoids from the Iberian Peninsula (Western Europe). Journal of Vertebrate Paleontology, 28, 4, 1149-1161.
LUGAR Alava, Soria, España
Hay más noticias