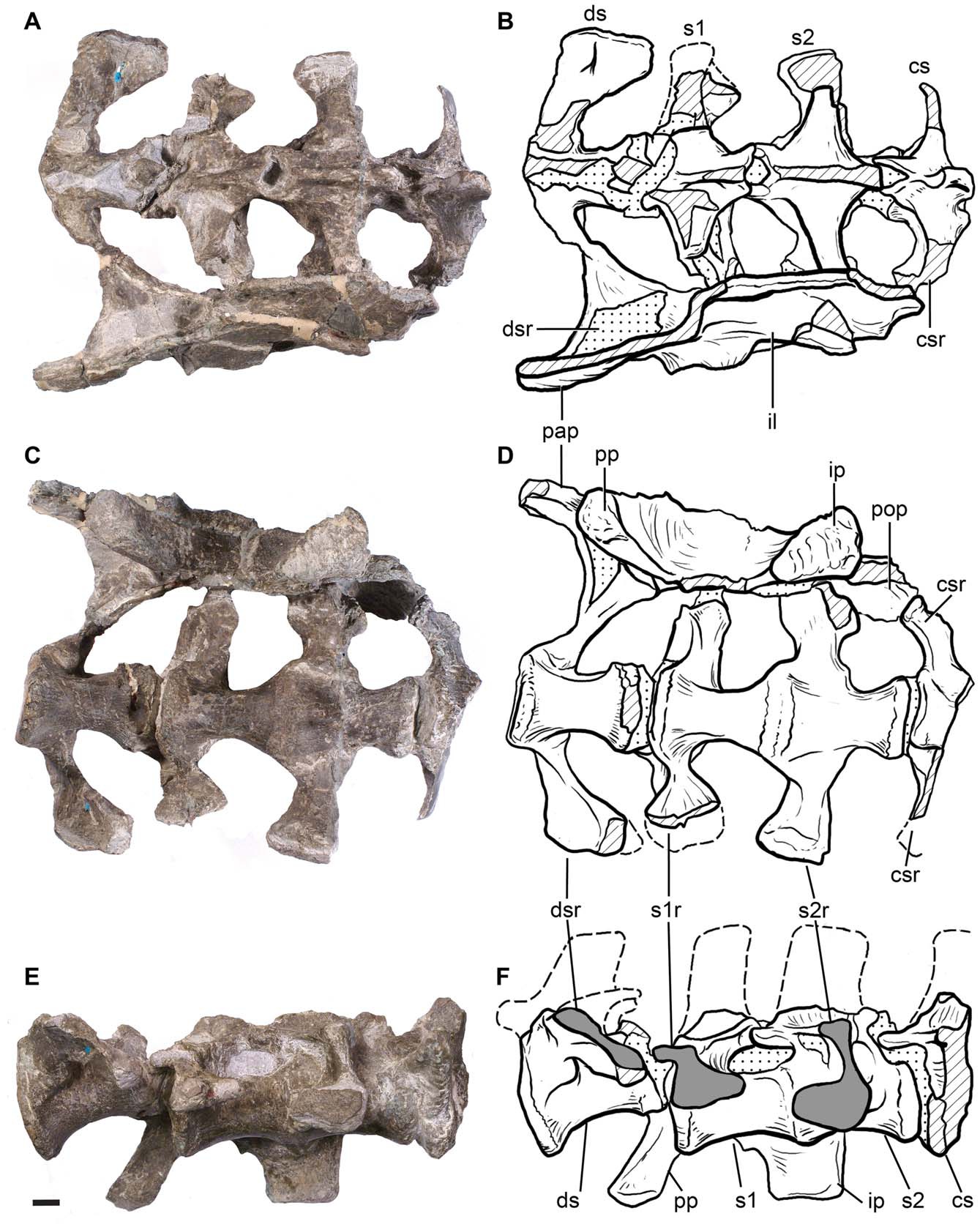 Entre los caracteres diagnósticos de
Leonerasaurus
está la presencia de dientes anteriores sin un borde aserrado como el que presentan los prosaurópodos y otros saurisquios como los terópodos. Hay que apuntar que los saurópodos presentan también dientes sin sierras. El sacro presenta cuatro vértebras fusionadas como los grandes saurópodos más primitivos. La adición de vértebras fusionadas en el sacro es un carácter bien conocido en la evolución de los sacros de los saurópodos.
La propuesta filogenética de estos autores sitúa a
Leonerasaurus
como uno de los grupos externos más cercanos a Sauropoda. De hecho tener cuatro vértebras fusionadas en el sacro podría ser el primer paso para la aparición del sacro tipo saurópodo, imprescindible para alcanzar los grandes tamaños de los saurópodos. Leonerasaurus era pequeño, pero sus descendientes tendrían la posibilidad de crecer en tamaño por tener el sacro adaptado a soportar el peso.
El pdf con el artículo completo es gratis. La referencia completa es:
Pol, D., Garrido, A., Cerda, I.A. 2011. A new sauropodomorph dinosaur from the Early Jurassic of Patagonia and the origin and evolution of the sauropod-type sacrum. Plos One, 6, 1, e14572.
LUGAR Chubut, Argentina
Hay más noticias