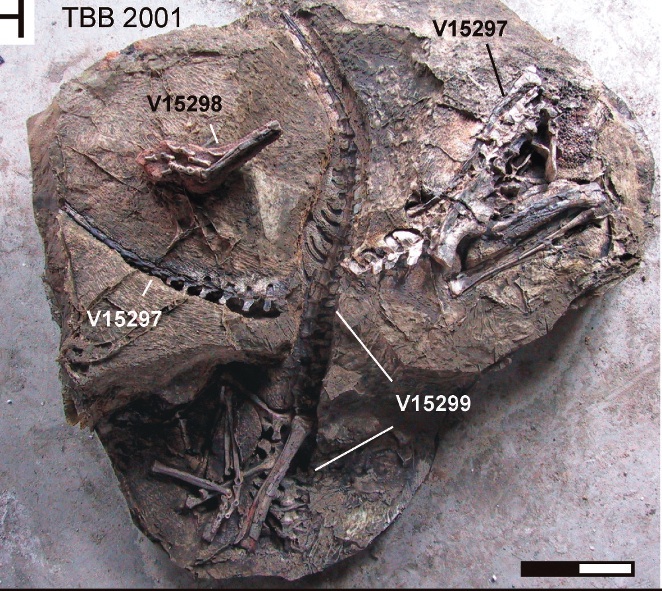 Este nuevo dinosaurio tiene bastantes aspectos significativos. En primer lugar es el primer ceratosaurio que se encuentra en Asia. Este clado es muy abundante en América y su presencia en China indica que su presencia era más global de lo que se había supuesto en el Jurásico. Además se trata de uno de los pocos ejemplos de terópodos comedores de plantas. Los terópodos es el clado que agrupa a todos los dinosaurios carnívoros, sin embargo en algunas de sus líneas evolutivas se produjeron adaptaciones morfológicas que les permitió una dieta alejada de la carne. Limusaurus sería uno de estos ejemplos.
Los terópodos presentan una reducción de las dedos de las manos y de los pies, de cinco pasan a cuatro y a tres. Es un tema de discusión cual de las dedos son los que se pierden. Las dedos se cuentan desde la parte media del cuerpo hacía afuera. De manera que en los humanos nuestro dedo "gordo" (el pulgar) es el dedo I y el meñique es el dedo V. En los dinosaurios se ha postulado que los dedos que se perdían eran el I y el V o bien el IV y el V. Para estos autores, la perdida del dedo I en Limusaurus da claves para interpretar cual son los dientes que se pierden.
Puedes leer con más detalle en el resumen original os adjuntamos: Theropods have traditionally been assumed to have lost manual digits from the lateral side inward, which differs from the bilateral reduction pattern seen in other tetrapod groups. This unusual reduction pattern is clearly present in basal theropods, and has also been inferred in non-avian tetanurans based on identification of their three digits as the medial ones of the hand (I-II-III). This contradicts the many developmental studies indicating II-III-IV identities for the three manual digits of the only extant tetanurans, the birds. Here we report a new basal ceratosaur from the Oxfordian stage of the Jurassic period of China (156–161 million years ago), representing the first known Asian ceratosaur and the only known beaked,
herbivorous Jurassic theropod. Most significantly, this taxon possesses a strongly reduced manual digit I, documenting a complex pattern of digital reduction within the Theropoda. Comparisons among theropod hands show that the three manual digits of basal tetanurans are similar in many metacarpal features to digits II-III-IV, but in phalangeal features to digits I-II-III, of more basal theropods. Given II-III-IV identities in avians, the simplest interpretation is that these identities were shared by all tetanurans. The transition to tetanurans involved complex changes in the hand including a shift in digit identities, with ceratosaurs displaying an intermediate condition.
La referencia completa es: Xu, X., Clark, J. M., Mo, J., Choiniere, J., Forster, C. A., Erickson, G. M., Hone, D. W. E., Sullivan, C., Eberth, D. A., Nesbitt, S., Zhao, A., Hernandez, R., Cheng-kai, J., Han, F.-l. & Guo, Y. 2009. A jurassic certatosaur from China helps clarify avian digital homologies. Nature, 459, 940-944.
LUGAR China
Hay más noticias