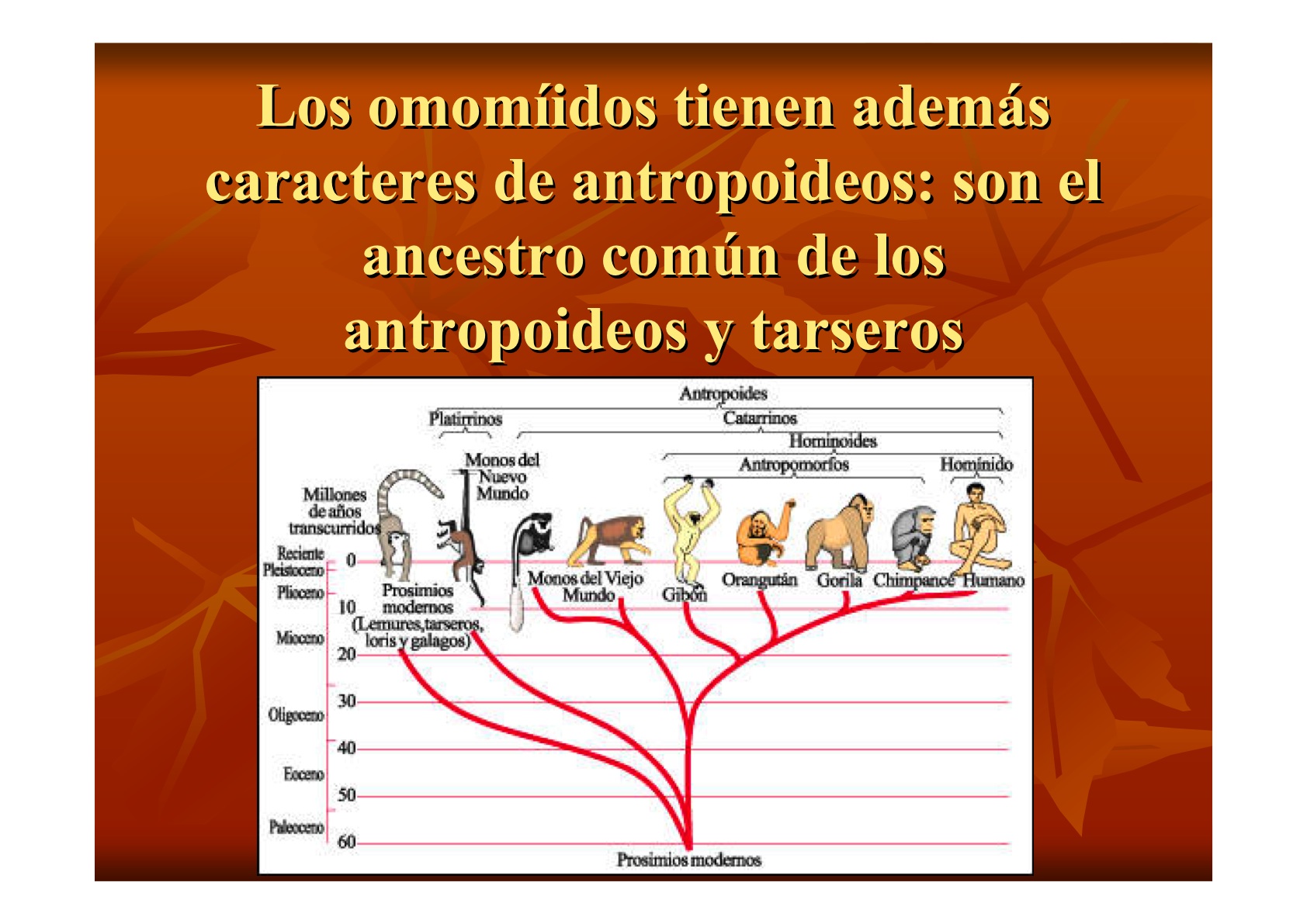 Benjamín Burger, el autor del artículo sobre el pequeño tarsero eoceno, estudia un cráneo casi completo que revela que nuestros ancestros carecían de la visión frontal que nos permite ver en relieve característica de los primates modernos, que nos hace tan diferentes de la mayoría de los mamíferos.
También este pequeño primate el Eoceno es primitivo en otros aspectos indicando que el ancestro del clado de los tarseros, el grupo constituido por los más arcaicos de los primates, es decir los prosimios, más el de los antropoides, el grupo constituido por los monos, gorilas y hombre, es más primitivo de lo que originalmente se pensaba. Y como este párrafo es un lío fenomenal os ofrecemos aquí un esquema que puede ayudar a descifrar nuestra jerga sistemática.
Lo importante es que los ancestros de lemures, galagos y tarseros presentaron una gran diversidad durante el Eoceno, una de las épocas más cálidas de la historia moderna de la tierra, y que es de este grupo de pequeños primates de grandes ojos del que derivaron el resto de los miembros de nuestro propio orden, el de los Primates.Y para el que quiera leer más, la referencia completa es:
The Paleontological Institute, University of Kansas, is pleased to announce the latest volume in the open-access online journal Paleontological Contributions. Go to
http://hdl.handle.net/1808/6360
to download the pdf of the paper.
La referencia completa es: Burger, B. J. 2010. Skull of the Eocene primate Omomys carteri from western North America. Paleontological Contributions 2
LUGAR EE.UU.
Hay más noticias