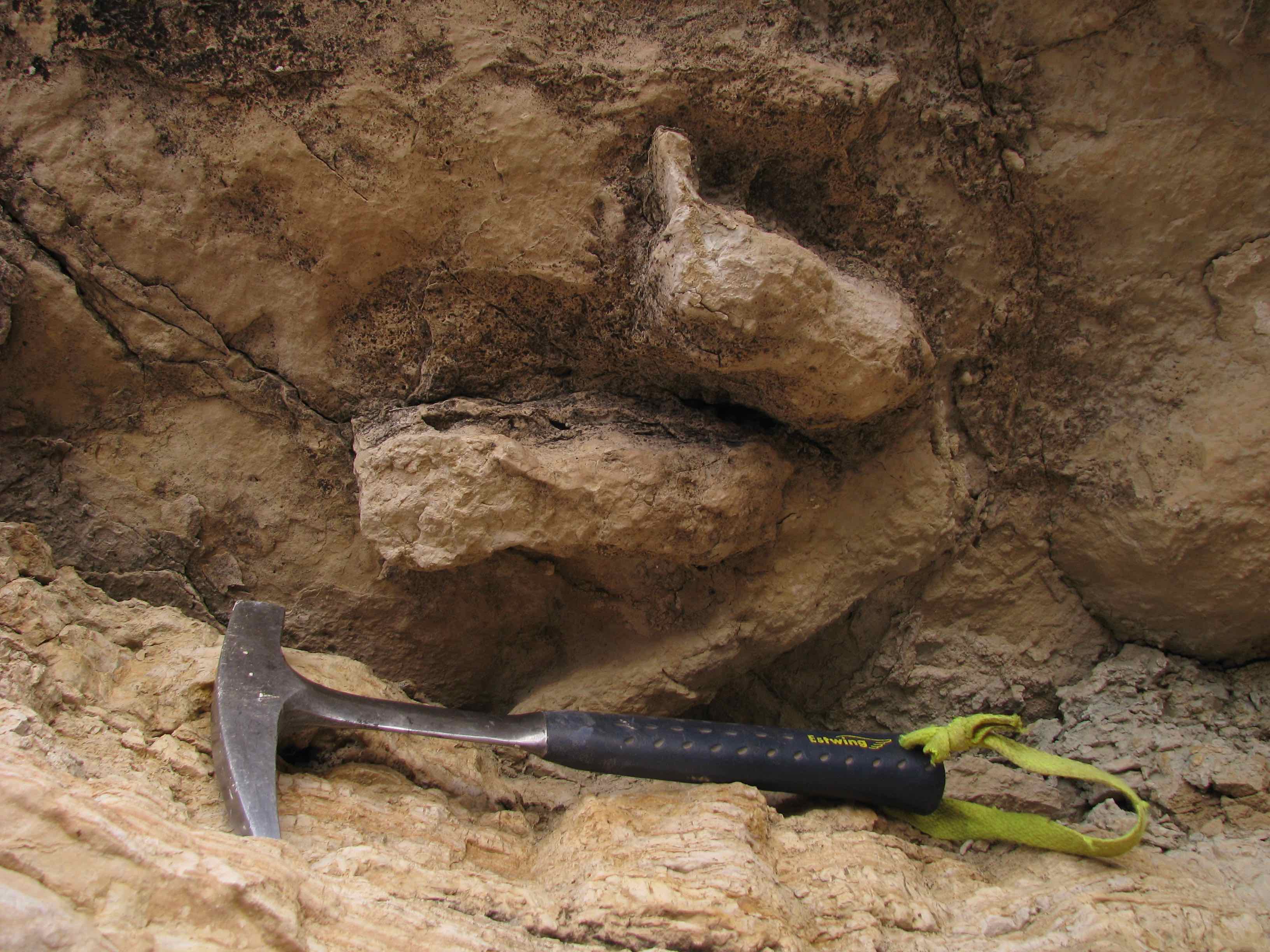 La publicación forma parte de un volumen de la revista New Mexico Museum of Natural History and Science Bulletin. El volumen está dedicado el periodo Cretácico y lleva por título: 'Cretaceous Period: Biotic Diversity and Biogeography'. A lo largo del mismo pueden verse trabajos sobre temáticas muy variadas, desde trabajos más sedimentológicos a otros paleontológicos sobre grupos tan variados como ostrácodos, forminíferos, crustáceos, nanoplancton calcáreo etc.
Los vertebrados y dinosaurios ocupan una parte importante del volumen y hay varias publicaciones sobre material de la Península Ibérica. Por nuestra parte, hemos aportado nuestro granito de arena con una publicación sobre los yacimientos de icnitas de dinosaurios de la Fm. Mirambel, descubiertos en las campanas de prospección del año 2011. De esta forma hemos descrito nuevas huellas de dinosaurios atribuidas a alguno de los principales grupos: terópodos, ornitópodos y saurópodos.
El modo de conservación es variado, las hay en forma de contramoldes, huellas verdaderas, subhuellas, algunas de las icnitas tienen una conservación excelente como la de terópodo de la fotografía. Es de destacar que los yacimientos con icnitas de la Fm. Mirambel están dominados por huellas de terópodos mientras que los yacimientos con restos osteológicos de la misma formación están dominados por ornitópodos, siendo los restos de terópodos muy escasos.
La referencia completa es: Castanera, D., Martínez-Díez, I., Moreno-Azanza, M. Canudo, J.I., Gasca, J.M. 2016. An overview of the Lower Cretaceous dinosaur tracksites from the Mirambel Formation in the Iberian Range (NE Spain). New Mexico Museum of Natural History & Science. Cretaceous Period: Biotic diversity and Biogeography. Khosla, A., Lucas, S.G. (eds.), 71, 65-74.
Os dejamos el resumen
Up to now, the ichnological vertebrate record from the Barremian Mirambel Formation (NE Spain) has remained completely unknown despite the fact that osteological findings have been reported in recent years. Here we provide an overview of 11 new dinosaur tracksites found during a fieldwork campaign in the year 2011. The majority of these tracksites (seven) preserve small- to medium-sized tridactyl tracks here assigned to indeterminate theropods. Only one footprint presents enough characters to classify it as Megalosauripus isp. Ornithopod tracks identified as Caririchnium isp. and Iguanodontipodidae indet. and sauropod tracks are recorded at two tracksites. The footprints are preserved in a variety of paleoenvironmental conditions and thus display different kinds of preservation (true tracks, shallow undertracks, natural casts and undertrack casts). The ichnological record from the Mirambel Formation seems to be theropod dominated. This is a clear discrepancy with the osteological record identified in this formation, which shows a predominance of ornithopod dinosaurs.
LUGAR Teruel, España
Hay más noticias