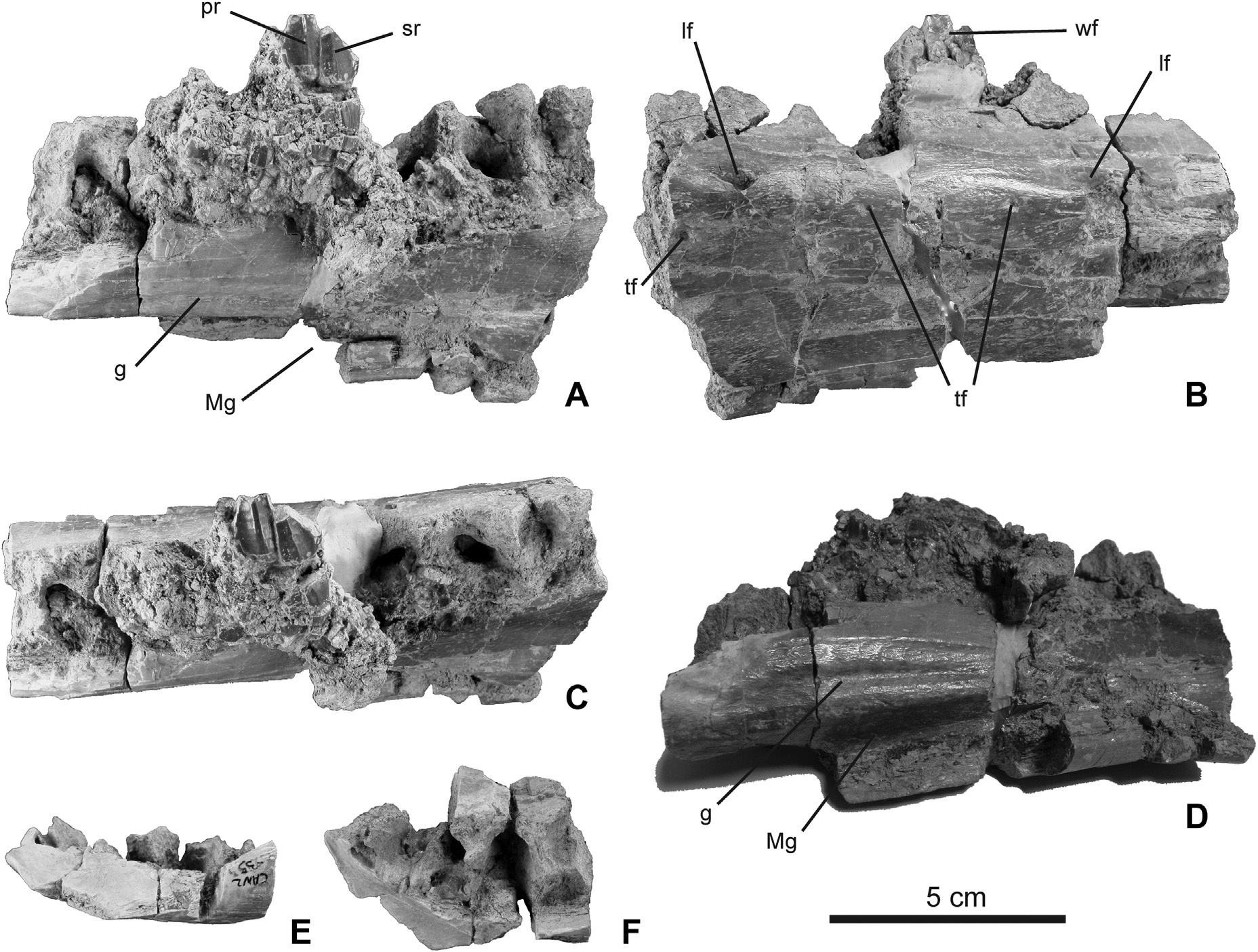 Nuestro aragosaurero José Manuel Gasca ha liderado una investigación sobre fragmento de mandíbula y un isquion de un yacimiento de la localidad turolense de Gasca. Se trata de material encontrado hace años en la superficie de este yacimiento y que se encontraba depositado en el Museo de Ciencias Naturales de la Universidad de Zaragoza. Se ha realizado una detallada y delicada preparación ha permitido recuperar los fósiles para el estudio. En la publicación se identifican estos fósiles como pertenecientes a un dinosaurio iguanodontio cercano a
Delapparentia turolensis.
Se trata de la primera cita de este taxón fuera del yacimiento-tipo situado en Galve. Delapparentia fue descrito hace pocos años por el aragosaurero José Ignacio Ruiz-Omeñaca a partir de un material excavado hace más de 50 años en el yacimiento de La Maca (Galve).
Además en el trabajo se hace un repaso de la paleobiodiversidad de los grandes ornitópodos en el Barremiense inferior, lo que permite demostrar que hay menos tres taxones distintos, uno de los cuales sería
Delapparentia
y otro cercano a
Iguanodon
. Ahora solo nos queda encontrar ejemplares algo más completos que permita definir o en su caso asignar a alguno de los taxones europeos ya descritos al material fragmentario que se encuentra en los yacimientos de Galve y de Josa.
La referencia completa es: Gasca, J.M., Canudo, J.I., Moreno-Azanza, M. 2014. On the Iberian iguanodont dinosaur diversity: new fossils from the early Barremian, Teruel province, Spain. Cretaceous Research 50, 264-272.
New fossils from the lower Barremian (Lower Cretaceous) of Spain increase the known occurrence of iguanodont dinosaurs (i.e. members of the clade Iguanodontia) in the Iberian Peninsula. A partial dentary and ischium from the fossil locality of La Cantalera 2 (Blesa Formation, municipality of Josa, Teruel province) testify to the presence of a new specimen in the early Barremian of Iberia, closely related to
Delapparentia turolensis
, which was previously only known in the type locality (La Maca-3, Camarillas Formation, municipality of Galve, Teruel province). These new fossils are assigned to
Delapparentia turolensis
(ischium) and cf.
Delapparentia
sp. (dentary). Moreover, the description and comparison of some of the characters of the ischium reveal that this bone is of previously unnoticed relevance for iguanodont systematics. The differences in overlapping postcranial material e observed by comparing ischial material from the provinces of Teruel and Burgos lead us to conclude that late Hauterivian-early Barremian iguanodont diversity in Iberia consists of at least two different taxa:
Delapparentia turolensis
and another form closely related to Iguanodon. Additionally, dental morphotypes from La Cantalera bonebed evince the presence of at least three different iguanodonts in the lower Barremian of Iberia.
LUGAR
Hay más noticias