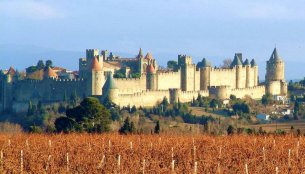 Klaus-Jürgen Wrede, director de la investigación, describe al nuevo Hominido como un ser social, como evidencia la industria y los elementos ornamentales hallada en el yacimiento, que apunta hacia la posibilidad de existencia de rutas comerciales entre varios asentamientos. Hasta el momento, no se han encontrado otros esqueletos en los alrededores, lo que sugiere que el territorio era propiedad del individuo excavado, conocido coloquialmente por el equipo de investigación como "meeple amarillo". La presencia de un esqueleto de cerdo en las proximidades, así como el hecho de que el esqueleto se encontrara tumbado, apuntan a que el individuo era un granjero.
La referencia completa del artículo es:
Wrede, K.-J. & Gluck, H. I. A new hominid from the Carcassonne area, with notes on the colonization of the southern Pyrenees.
Journal of Human Evolution and Gaming
.
23 (7)
, 35-41.
LUGAR Carcasonne, Francia
[Descarga el PDF relacionado]
Hay más noticias