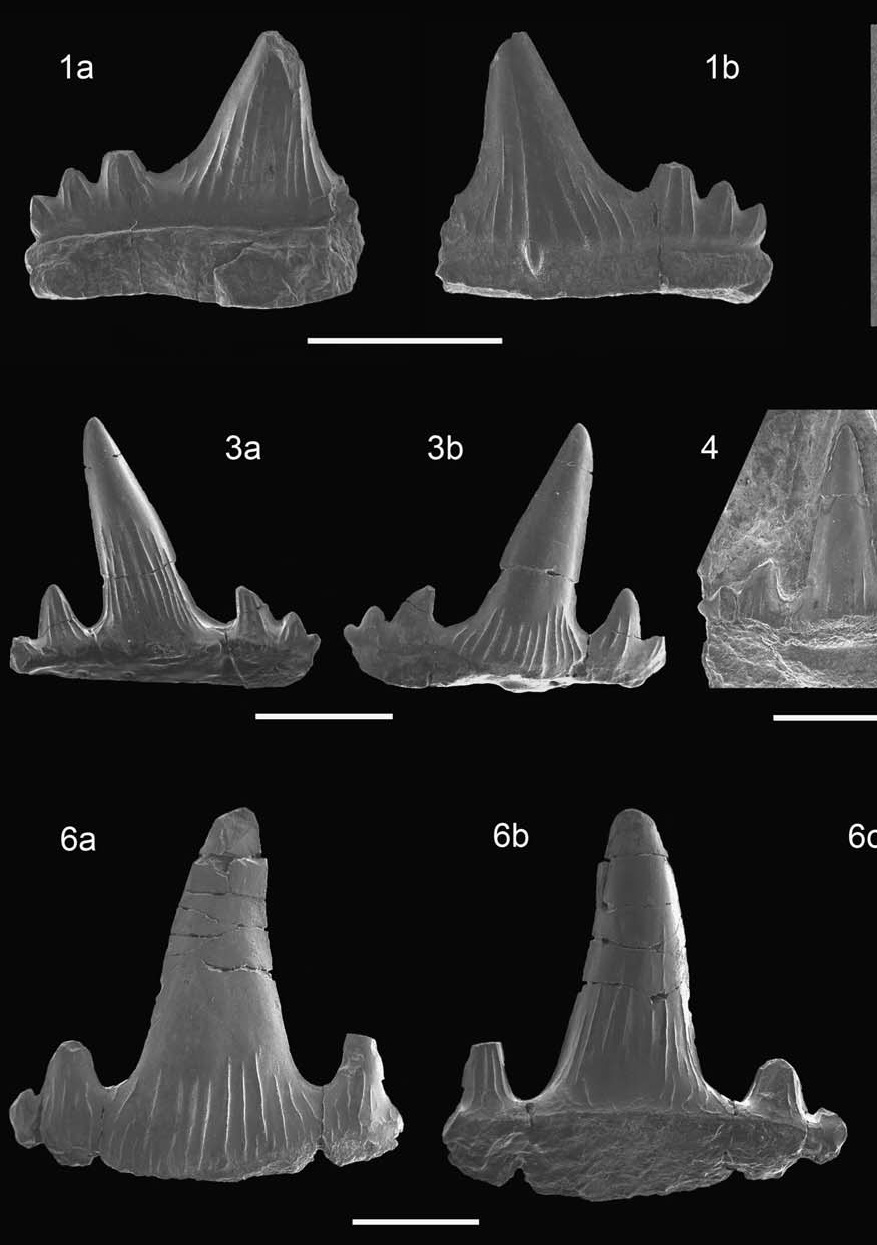 Además de los dientes aislados de estos peces, el estudio describe una espina dorsal y dos espinas cefálicas, estas últimas características de los machos de este tipo de tiburones. Siempre ha sido polémica la cuestión sobre el hábitat donde vivían este tipo de condrictios, y en este caso, el ambiente de depósito de la formación donde se encontraron los restos (Formación Vega de Pas) está considerado por todos los autores que han trabajado en ella como de agua dulce (fluvio-lacustre).
Se sabe muy poco sobre cómo se desplazaban estos tiburones entre diferentes masas continentales y si podrían soportar grandes cambios de salinidad en el agua al igual que algunos tiburones actuales. En cualquier caso, no deja de ser sorprendente que 4 de las 6 especies identificadas en Vega de Pas fueran descritas con anterioridad en el Sur de Inglaterra, y varias de ellas nunca se habían encontrado en la Península Ibérica hasta la fecha.
La referencia completa es: Bermúdez-Rochas, D. D. 2009. New hybodont shark assemblage from the Early Cretaceous of the Basque-Cantabrian Basin. Geobios, 42, 675-686.
LUGAR Cantabria, España
Hay más noticias