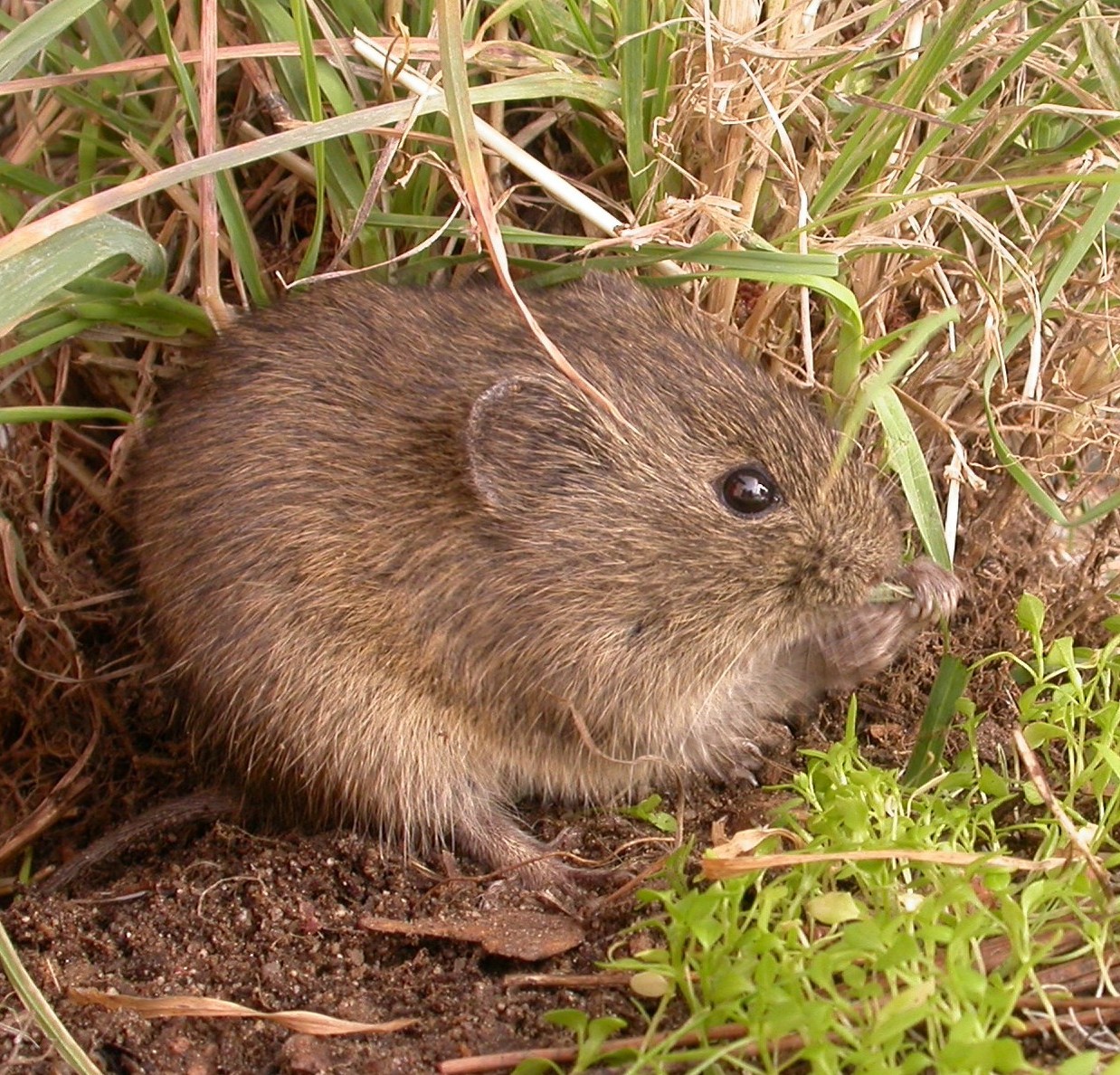 ¿Por qué un género distinto?
El topillo de cabrera ha sido considerado por muchos zoólogos como una especie diferente por su biometría, especialmente del cráneo y de los dientes, así como por su biología, especialmente su modo de vida y la genética lo diferencian del resto de las especies de
Microtus
(topillos en sentido amplio), y otros arvicolinos como
Chionomys
, el neverón. Nieves López-Martínez y Ayarzaguena estudiaron las particularidades de este roedor durante el cuaternario - holoceno. Los zoólogos Gisbert y García-Perea, coautores de este artículo estudian la alarmante disminución del Iberón en España. El resto de los autores del artículo estudian y profundizan en la sistemática, distribución geográfica y distribución estratigráfica del iberón durante su larga trayectoria evolutiva, de cerca de un millón de años, desde el Pleistoceno inferior hasta la actualidad.
¿Por qué hay que preocuparse?
En nuestro estudio comprobamos que el iberón tiene una larga historia paleontológica desde su origen en el Pleistoceno inferior. Sus primeros representantes se encuentran en Atapuerca y en Granada, en niveles datados como Pleistoceno inferior, esto es, de más de 800.000 años. Los rasgos únicos, comunes a todos los iberones son los molares, que presentan una fuerte asimetría labio lingual, especialmente los primeros molares inferiores, su alto cráneo que le da un aspecto "cabezón" y sus nasales, largos y elevados. Durante toda su vida paleontológica ha vivido casi exclusivamente en la Península Ibérica, España y Portugal, con una breve expansión de su rango geográfico en el sur de Francia y en Italia durante el Pleistoceno medio y parte del superior.
El iberón es un endemismo ibérico con profundas raíces en el pasado.Si desaparece, perderemos biodiversidad. Además su presencia es indicadora de humedales limpios con abundante agua también durante la estación seca, que comparte con otro precioso endemismo ibérico, la rata de agua ibérica, Arvicola sapidus. La administración aragonesa (y en general la española, ya que recientemente ha desaparecido de Cataluña y probablemente de Castilla) está haciendo muy poco o nada por cuidar nuestros endemismos, especialmente cuando se trata de roedores.
Por esto nuestro viejo sueño era demostrar que el iberón es un roedor que merece la pena ser protegido, porque tiene una larga historia entre nosotros y porque es indicador de una rica diversidad ambiental y paisajística. Los humedales, esos tesoros que en nuestra tierra seca son tan apreciados, ganarán si el iberón vuelve a vivir en ellos como cuando se encontraba en los humedales de las cercanías de Uncastillo, Aguilón, Gabasa, o la Cueva de los Moros en Cantavieja.
La cita
Cuenca-Bescós G; López-García JM; Galindo-Pellicena MA; García-Perea R; Gisbert J; Rofes J; Ventura J. 2014. The pleistocene history of Iberomys, an endangered endemic rodent from South Western Europe. Integrative Zoology, 9, 481–497
El resumen del artículo en inglés
The extant Cabrera's vole,
Microtus cabrerae
, differs in morphology and evolutionary history from the other species of Microtus. This arvicoline has unique derived features in the cranium, mandible and dentition. Probably its most conspicuous features are its large size, the high skull in lateral view, the long and distally broad nasals, and the triangle shape of the anteroconid complex, with a marked labio-lingual asymmetry of the occlusal surface of the first lower molars. In this study, we propose a phylogenetic lineage that includes Cabrera's vole in what until now has been the
Microtus
subgenus
Iberomys
. Paleontological information and several life history traits support the elevation of Iberomys to the rank of genus. Genus
Iberomys
comprises species that have appeared in succession during the Quaternary: in the Early Pleistocene, the extinct
I. huescarensis
in the Middle Pleistocene, the extinct I. mediterraneus and in the Late Pleistocene, the extant
I. cabrerae
. Interestingly, the extant species shows several biological singularities, such as multiple polymorphic copies of the SRY male-specific gene in both males and females, and the lowest basal metabolic rate in relation to weight among arvicoline species. Likewise, its habitat requirement is unique among the Iberian arvicolines. Accordingly, the biological and paleontological data that we present in this work support the elevation of its taxonomic rank to that of genus. This study also suggests a modification of nomenclature:
Microtus (Iberomys) brecciensis
is replaced with
I. mediterraneus
and the common name of the extant M. (I.) cabrerae changed from 'topillo' to 'iberon' to improve conservation and protection actions.
Key words: Cabrera's vole, conservation, Iberoccitanian endemism, Iberomys, origin
Cuenca-Bescós G; López-García JM; Galindo-Pellicena MA; García-Perea R; Gisbert J; Rofes J; Ventura J. 2014. The pleistocene history of
Iberomys
, an endangered endemic rodent from South Western Europe. Integrative Zoology, 9, 481–497

La foto es de Garcia-Perea y Gisbert, el dibujo de Fernando Correia.
LUGAR
Hay más noticias